Alex City middle school football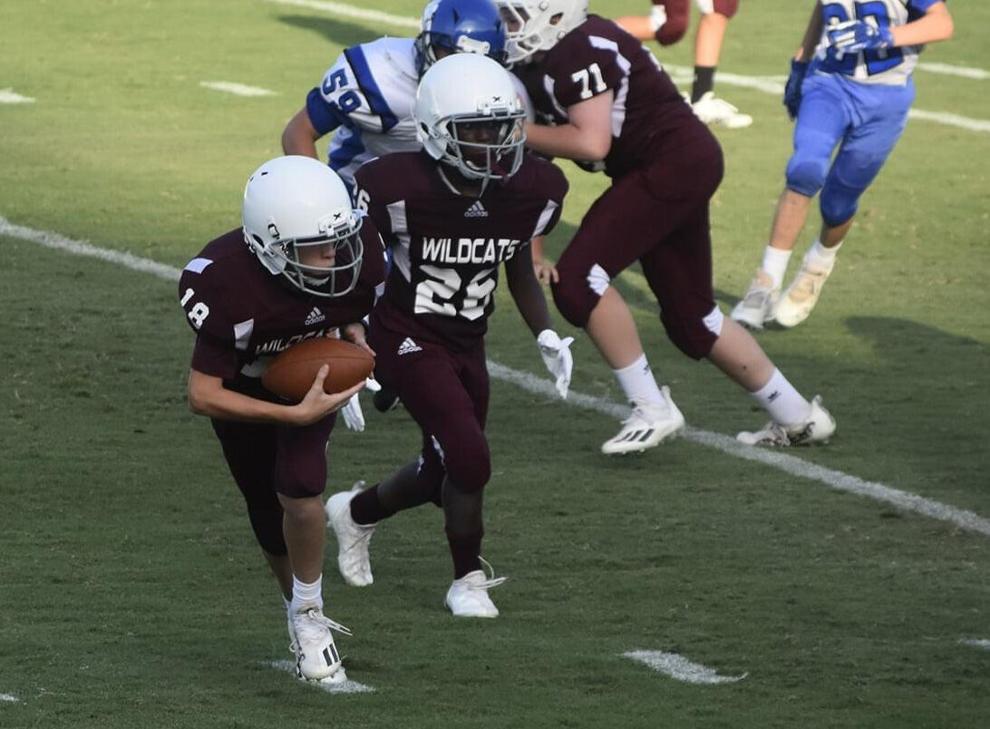 As featured on
Working hand-in-hand with the varsity team, Alex City Middle School football is helping shape the next line of Benjamin Russell standouts.
Alex City Middle School fell in a close game against Prattville Thursday, with its defense showing great progress versus the Lions.
Humidity:

94%

Feels Like:

35°

Heat Index:

35°

Wind:

0 mph

Wind Chill:

35°
UV Index:

2 Low

Sunrise:

06:34:58 AM

Sunset:

04:37:01 PM

Dew Point:

34°

Visibility:

10 mi
Today
Areas of dense fog early. A mix of clouds and sun early followed by cloudy skies this afternoon. High 62F. Winds SE at 5 to 10 mph.
Tonight
Considerable cloudiness with occasional rain showers. Thunder is possible late. Low 53F. Winds light and variable. Chance of rain 60%.
Tomorrow
Rain showers in the morning with scattered thunderstorms arriving in the afternoon. High 72F. Winds S at 5 to 10 mph. Chance of rain 60%.
Weather Alert
...DENSE FOG ADVISORY IN EFFECT UNTIL 9 AM CST THIS MORNING...

* WHAT...Visibility one quarter mile or less in dense fog.

* WHERE...Portions of central Alabama.

* WHEN...Until 9 AM CST this morning.

* IMPACTS...Hazardous driving conditions due to low visibility.

PRECAUTIONARY/PREPAREDNESS ACTIONS...

If driving, slow down, use your headlights, and leave plenty of
distance ahead of you.

&&


The Alexander City Board of Education is "very, very close" to securing a location for a Benjamin Russell High School campus at the Charles E. Bailey Sportplex, all but ensuring the abandonment of a new school on the corner of U.S. Highway 280 and State Highway 63.
You voted: